Posted by Kat Stein on 3rd Jul 2019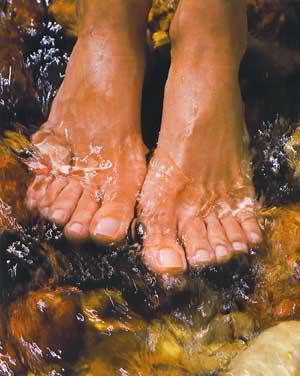 The season of cute boots has come and gone. Once again it's that time to prepare our feet the glorious freedom of summer - a freedom that, unfortunately, may include dry and cracked skin. An overabundance of summer hobbies, i.e. trips to the beach, hikes in hot stuffy shoes, and weekend outdoor market expeditions, often weather feet to be less than desirable. Luckily, we have the tips to boost your confidence as you strut your stuff cute wedges that have been sitting in your closet for the last 9 months. We only have three months to show off our cute toes, here is how to make the best of it in just three steps: Soak, Scrub, and Moisturize!
Soak:
There is almost nothing more refreshing than the feeling of fresh and clean feet after a great pedicure. A foot soak can easily give you that same feeling in your own home.
For a simple DIY foot soak, mix equal parts of warm water and rice vinegar. Just two ingredients? Sounds preposterous right? In reality, rice vinegar contains many beneficial qualities to help give your feet the extra beautiful boost they need. With tremendous anti-bacterial properties, rice vinegar will soften the epidermis and balance the pH of your skin, even around tough spots such as heels. As an added bonus, the quality of it's' use as an anti-septic will help to prevent and rid your toes of foot fungus.
For best results try our Revitalizing Foot Soak combined with the water and rice vinegar. Sodium bicarbonate in the foot soak exfoliates and softens skin while the coconut oil moisturizes.
For those who need an extra detoxifying boost add ½ cup of Epsom salts into the mix. This straightforward blend creates a delightful and detoxifying experience for feet.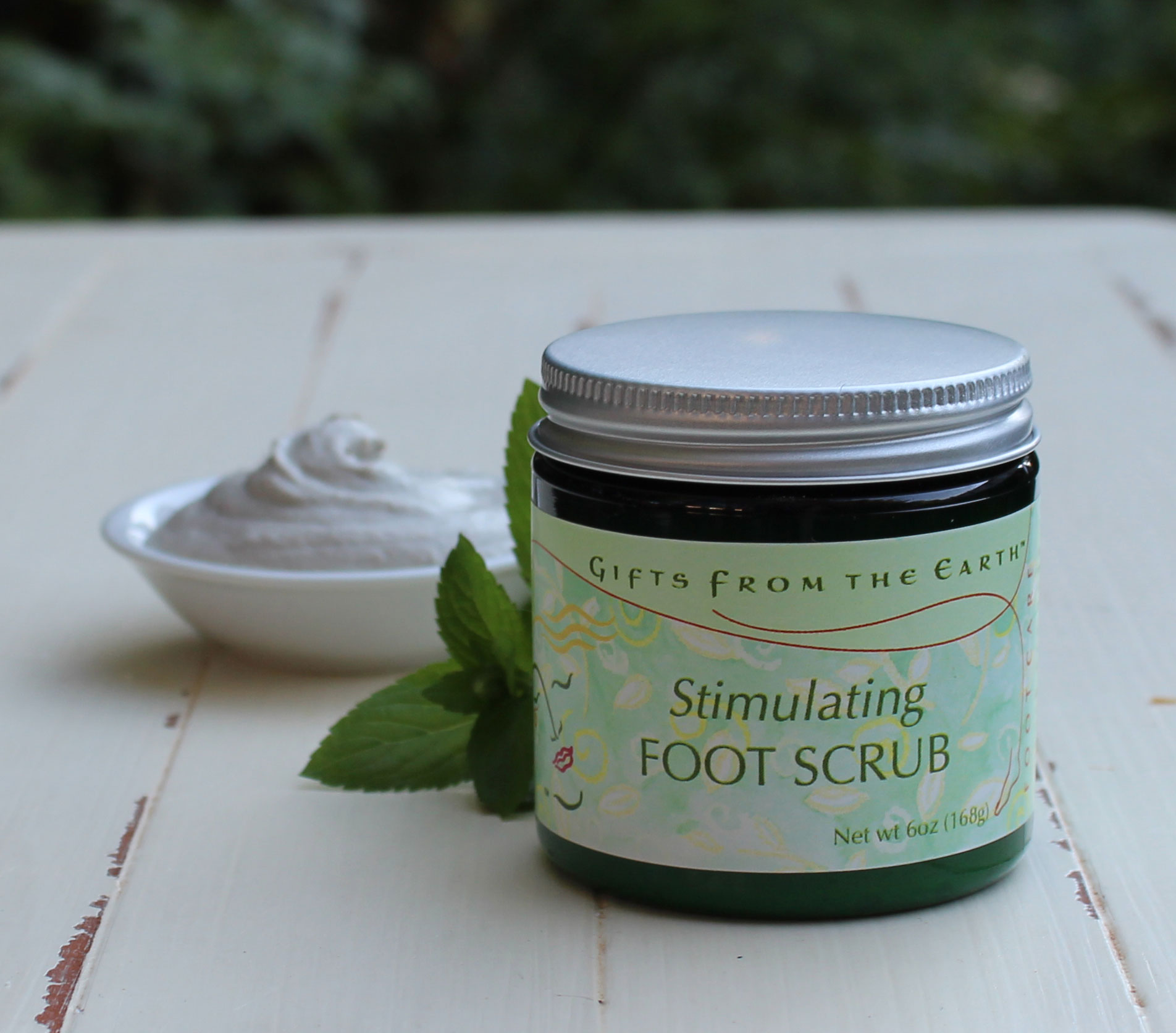 Scrub:
Feel the power of the earth under your bare feet and slough away tough skin around the feet.
The exfoliating power of pumice and kaolin clay integrates well with the cleaning power of sodium borate. After casting away so much dead skin, we have to be sure we care for the hydration of our feet as well. The best way to do this is with aloe and vitamin e, natural ingredients to capture moisture and prevent cracking.
So are you ready for heaven in a formula? Combine our Stimulating Foot Scrub with a bit of honey and olive oil.
For all of you with a taste for the sweeter things in life, here is a healthy sugary treat for your tootsies. We blend honey granules and organic sugar with grape seed oil in our Relax…Honey Scrub. We then add a cooling blend of lemongrass, spearmint and eucalyptus. Maybe you are more of a lavender fan; we can blend lavender essential oil instead of a cooling blend that will provide the purifying powers of lavender along with the moisture of grapeseed oil will slough of dead skin easily. For the finishing touch, rinse off with warm water leaves smooth toes and a sweet fragrance behind.
To experience the full effect of this scrub, soak first in a foot soak, and then with lukewarm water. The healing powers of eucalyptus oil combine with the rejuvenating and moisturizing abilities of grapeseed oil are sure to have you using this blend time and time again.
Massage scrubs into wet feet; don't forget about your heels and between your toes, and repeat weekly for some truly luscious results.
Moisturize: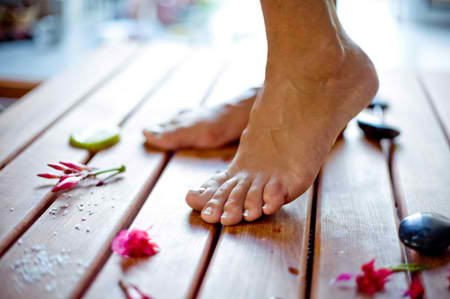 Hydration is one of the most important factors of personal health and beauty. In the thick of summer, it is particularly essential to not only drink a lot of water, but to provide extra moisture for your skin. Our feet receive a true beating in the midst of summer activities, and taking the extra time to care for them will help to relieve the body of aches and pains generated from complaining heels and arches.
For the busy summer bees out there, Gifts From the Earth sells wonderful all-natural foot products, including soaks, scrubs, and specialized serums and moisturizers. Check out our website here: http://www.giftsfromtheearth.com/foot-care/