Posted by Kat Stein on 28th Oct 2019
Halloween is less than a week away, which means costumes are ready and you're all set for a spooky night on the town! But before you get dolled up and head off to your party, check out these tips on how to keep your skin healthy and glowing! No more ghostly skin to see here…
Preparation
A night of heavy makeup or face paint is so fun, but not so much for your skin! To help make things easier for it, some preparation is in order.
Start by washing your face with your go-to cleanser - this will remove any debris that may have built up throughout the day so that it isn't hanging out under your makeup. Then, gently exfoliate to remove any excess dead, dry skin that makeup could potentially cling to and trap within the pores. (you can use an exfoliating scrub or a wet washcloth for this step!) and pat the skin dry.
Now is the time to hydrate, hydrate, hydrate! Moisturizing will help protect the skin from all of the paint and glitter that's about to be applied, and lessen the chances that your skin will want to absorb that makeup. You can either apply your go-to moisturizer here, or choose a slightly heavier one. After your skin is moisturized, make sure you apply a layer of foundation before any other makeup! This will create an extra barrier between Halloween makeup and the skin.
Products
The products you choose to put on your face can make a big difference for your skin's health! Here's a list of our favorite eco-friendly, skin-friendly Halloween makeup!
Face Paint:
Elegant Minerals Costume Makeup Kit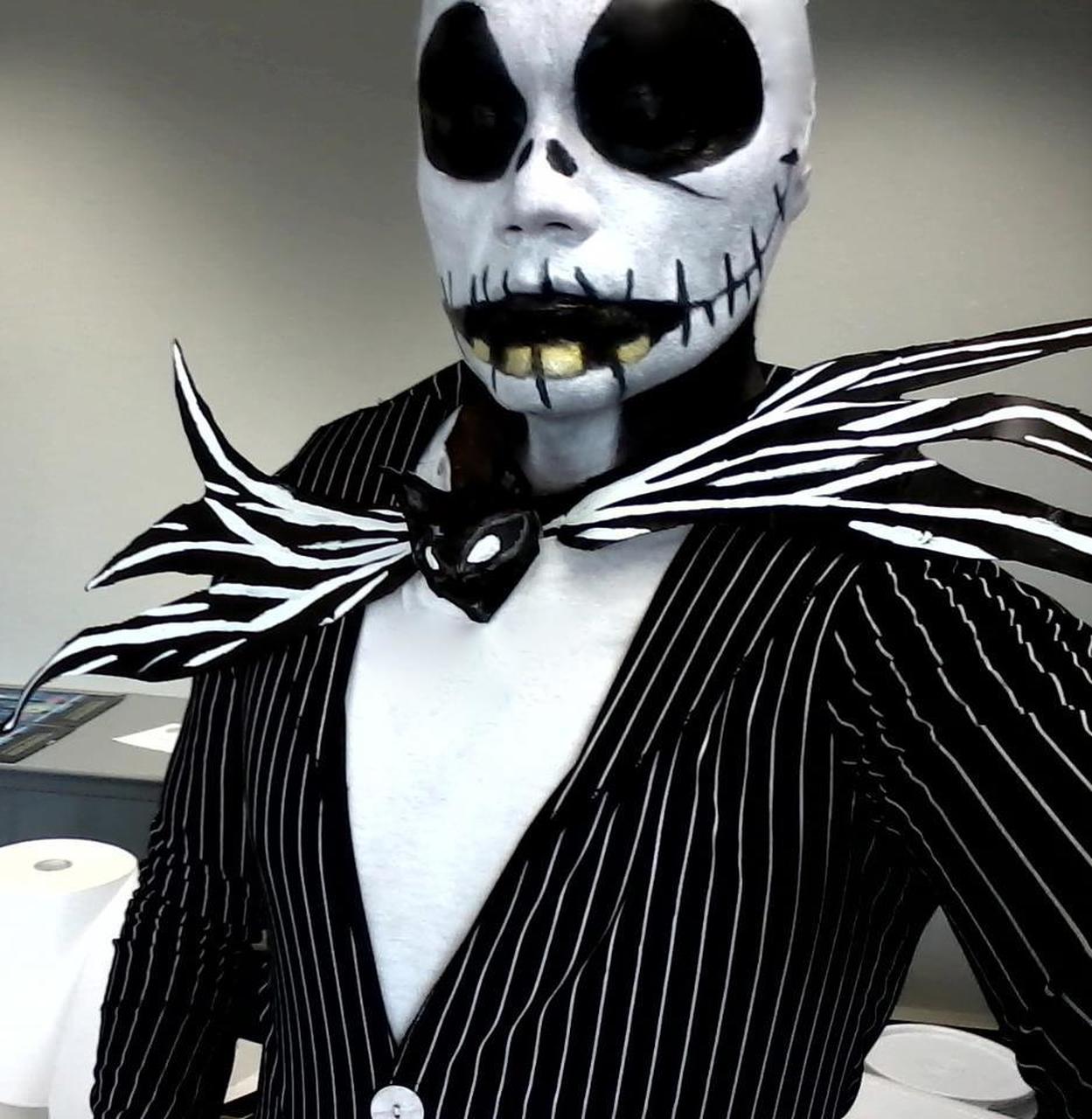 These face paints are non-toxic, safe for the entire face, are free of lead and dyes, 100% vegan, are colored with natural minerals, yet still have the same consistency as a "regular" face paint! Perfect for any costume, including painting the whole face.
Lips: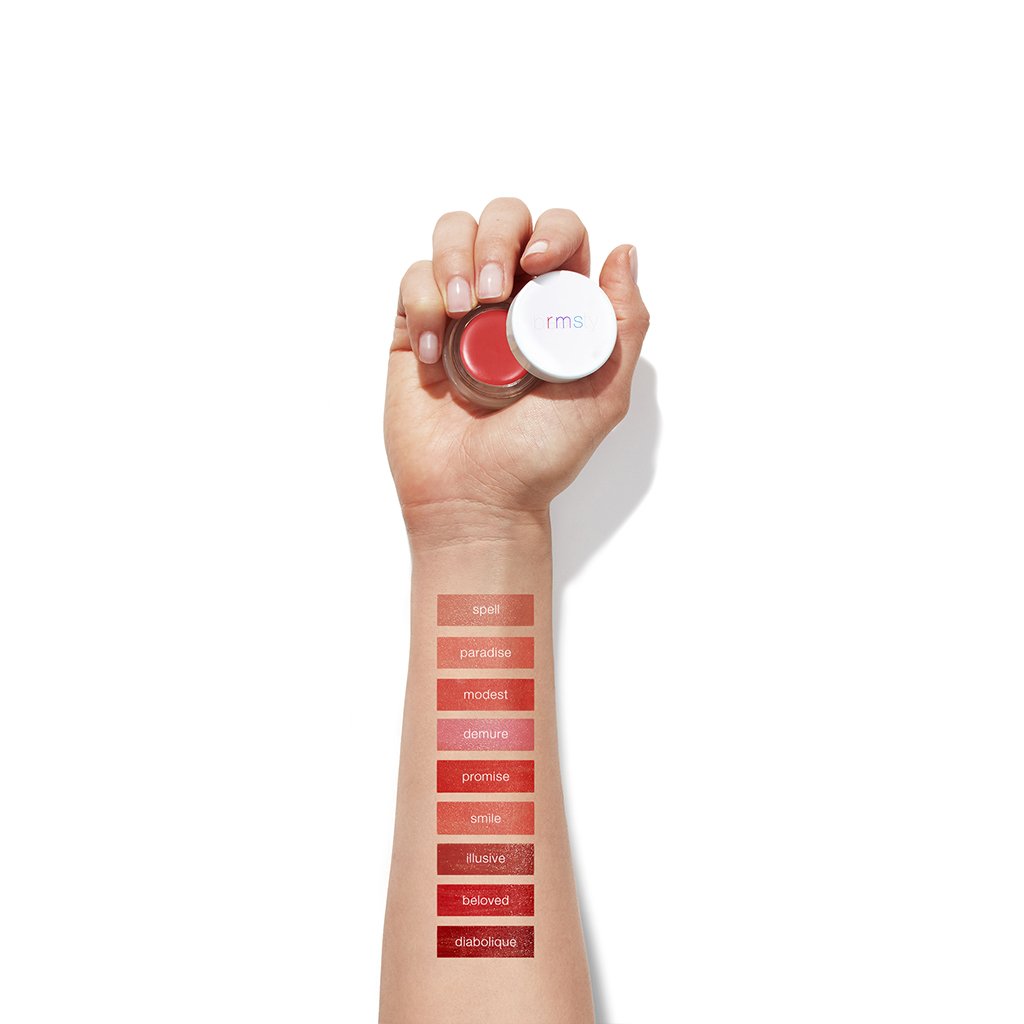 This lip and cheek stain is created using natural ingredients that work synergistically with your skin. They are packaged in glass containers, use organic ingredients, cruelty free, and are completely transparent about what they put in their products! They have a wide variety of shades to choose from, we recommend this for year round use!
Eyes & Sparkle: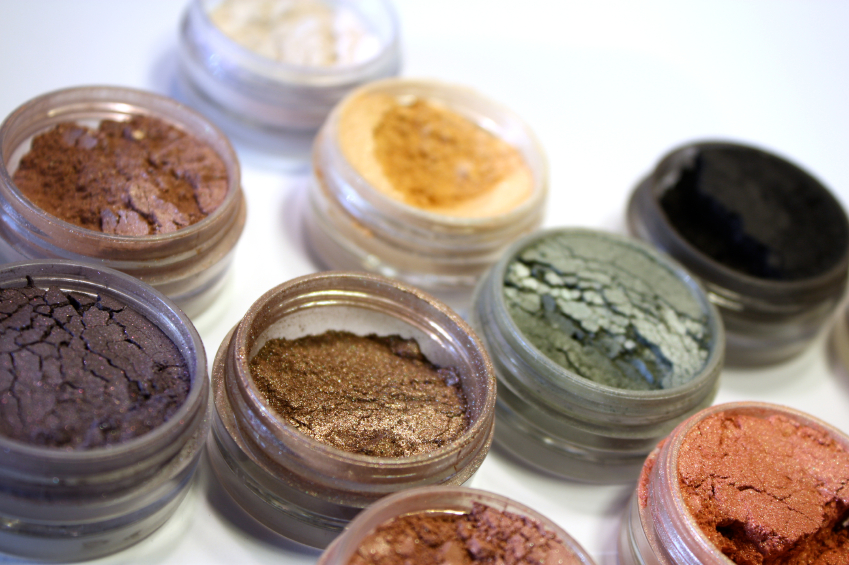 When it comes to eyeshadow, eyeliner, or just a bit of glitter, Monave has got you covered. All of their loose mineral powders are completely versatile, are a blend of pure oxidized mica, and they come in a wide range of colors and finishes! Special hint: when combined with water, their powders make an awesome wet eyeliner!
Hair:
These hair chalks are eco-friendly, come in 12 shades (including 6 that contain glitter!!), and are totally harmless to your hair. They work best applied to wet hair and then set with a hairdryer, and will wash out with shampoo.
Post-Party
Now for the most important part...caring for your skin after a night out! Makeup and drinking both dehydrate the skin, and it will be super obvious the next day if you go to sleep before removing your makeup.
First, you want to get all of that makeup off your face. We recommend using an oil based cleanser like our Earthly Dreams Cleansing Oil, because it will draw out all of that unwanted makeup from the pores. Apple the cleanser generously, allow to sit for 1-5 minutes, rinse the face, and wipe away makeup and oil with a wet cloth. For heavier makeup, you may need to apply the cleanser more than once! If you have applied glitter to the skin, avoid scrubbing, as the edges of glitter are hard and will scratch the skin. Just be patient!
Once your skin is clean, apply your go-to toner and moisturizer to rebalance the skin - you may want to apply a heavier moisturizer on this particular evening to give the skin a little bit more help!
We hope you have so much fun dressing up this week. Happy Halloween!