Posted by Kat Stein on 6th Sep 2019
Hello beloved Gifts From the Earth customers! Did you know that we have a special loyalty program in place to help you earn super special discounts on your favorite products? Continue reading to learn more!
To become a Gifts From the Earth Member:
Go to giftsfromtheearth.com
In the upper right-hand corner, click "create an account"
Enter the required information (this will expedite future orders for you!)
You will receive an email confirming the creation of your account, and another to alert you of your new VIP membership status!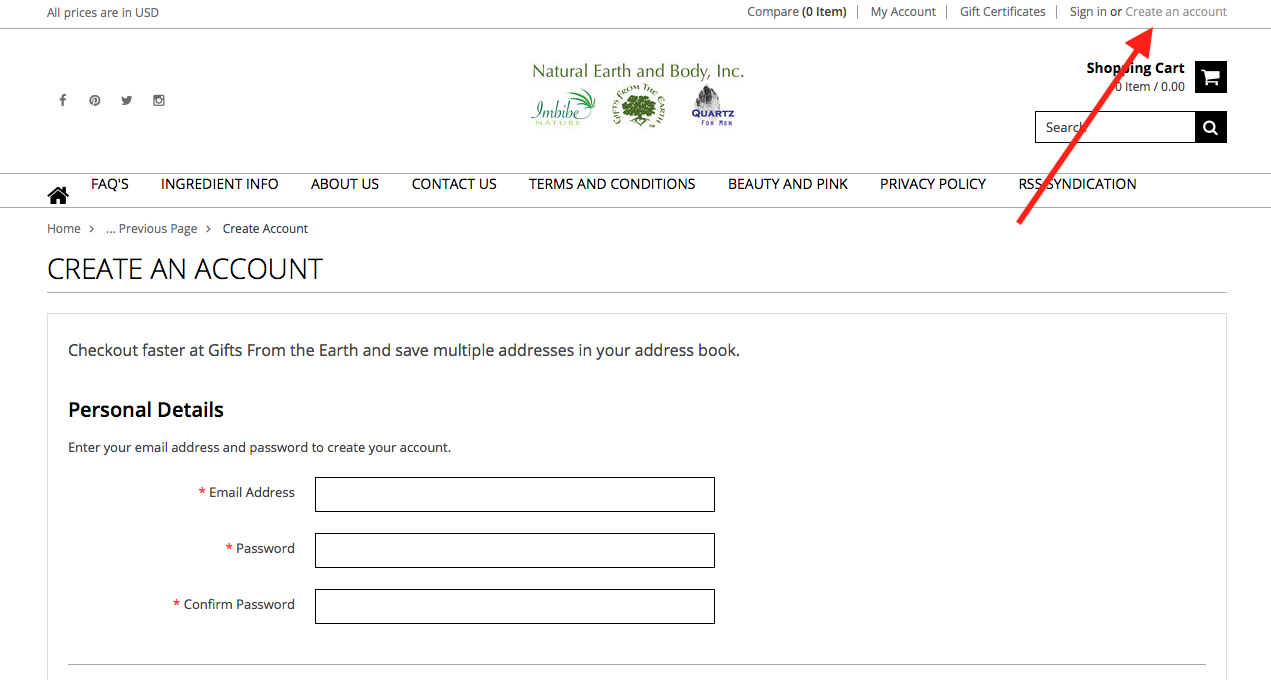 Already have a Gifts From the Earth account?
Woohoo! You're already a member of our loyalty program! To check your points, click the "Check Rewards" button on our home page.
How do I earn points?
Create An Account
By creating an account on our website, you automatically early 10 points! It's quick to sign up, and will make placing your future orders much quicker.
Make A Purchase
Yep! You earn 1 point per every dollar you spent on your favorite Gifts From the Earth products!
Refer A Friend
You have beautiful skin, it's only fair to share your secrets with your friends! Click through the "Check Rewards" tab on our home page to get the link to share with your pals. You will earn 100 points each time a new friend completes a purchase using your link, and your friends will receive 10% off on their first purchases!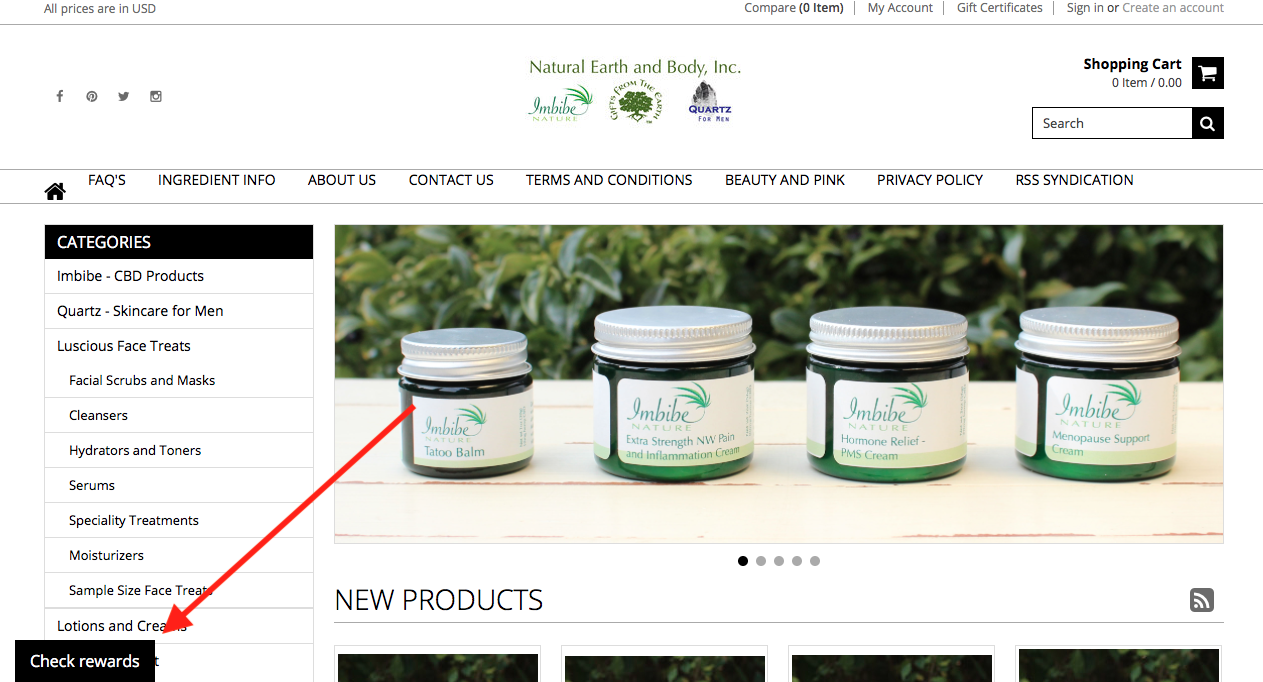 Review A Product
What's your favorite Gifts From the Earth product? Let us know what you love about it! You can review up to one product every week to earn 10 whole points. You get the points, new customers get to see what you love about our products, and we get to receive valuable feedback from our valuable customers. Sounds like a win win win!
Complete Your Profile
We want to know more about you! By filling in profile details (like your birthday, gender, and phone number*), you will earn 20 points! To do this, click on "Check Rewards" on our home page, click the "Earn" tab, click "Complete Your Profile" and fill in your info!
*Disclaimer: we will not share your phone number with anyone, nor will we call you. This option is mostly just so we can reward you points on your birthday!
Happy Birthday!
Like we mentioned above, you earn points just because it's your birthday! Every year on your special day, 100 points will be added to your account. Pretty cool, right?!
Like & Share On Facebook
We like you, will you like us? By "liking" us on Facebook, you will earn 10 whole points. By "sharing" our page, you will earn another 10 points! You can complete these goals by clicking through the "Check Rewards" tab on our home page. We both win!
Follow us on Twitter and Instagram!
Stay up to date on all of the current Gifts From the Earth news by following us! We regularly products, blog posts, and special announcements about any special places we may be selling your favorite products. Complete both of these by clicking through the "Check Rewards" tab on our home page!
What do I do with my points?
As your points add up, you can reach 3 different tiers of discounts on your next order!
250 points - 5% off your order
500 points - 10% off your order
750 points - 25% off your order
Who doesn't love a discount on their favorite products?!
If you want access to awesome monthly discounts and to stay even more up to date on everything Gifts From the Earth, join our mailing list! Just fill in your name and email address in the boxes at the bottom of our website - you won't regret it!